Camping Normandy with Pool
During your stay at Barre Y Va camping in Normandy, enjoy the indoor pool with 3 pools heated with spa area. 3 pools for all tastes, ages and wholes. Guided tour !
The pool is heated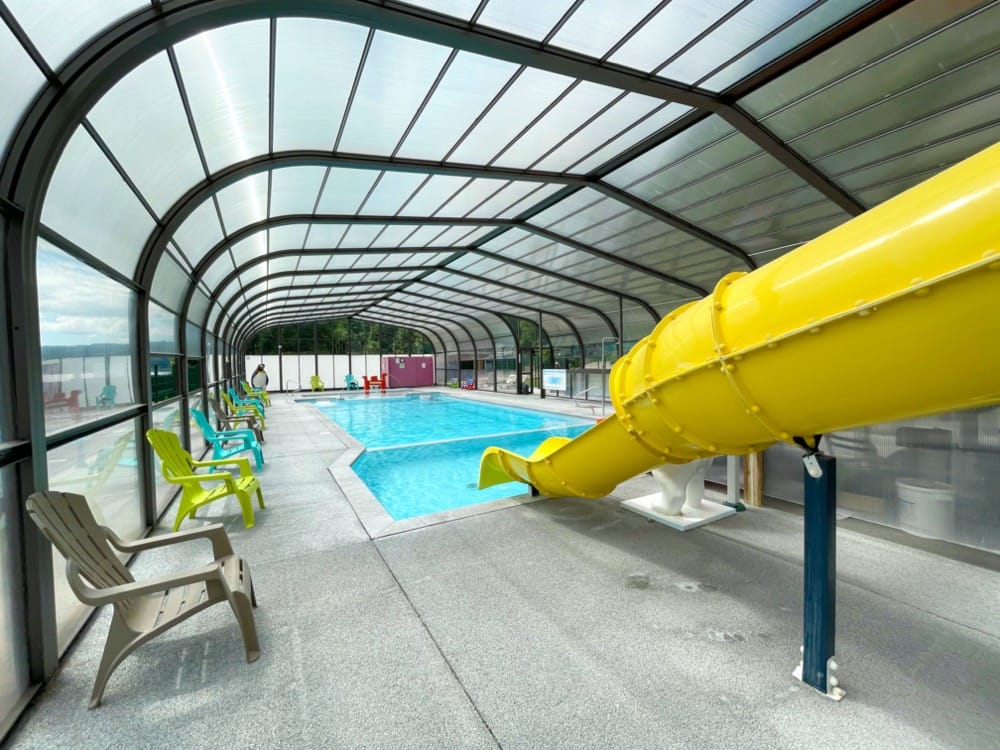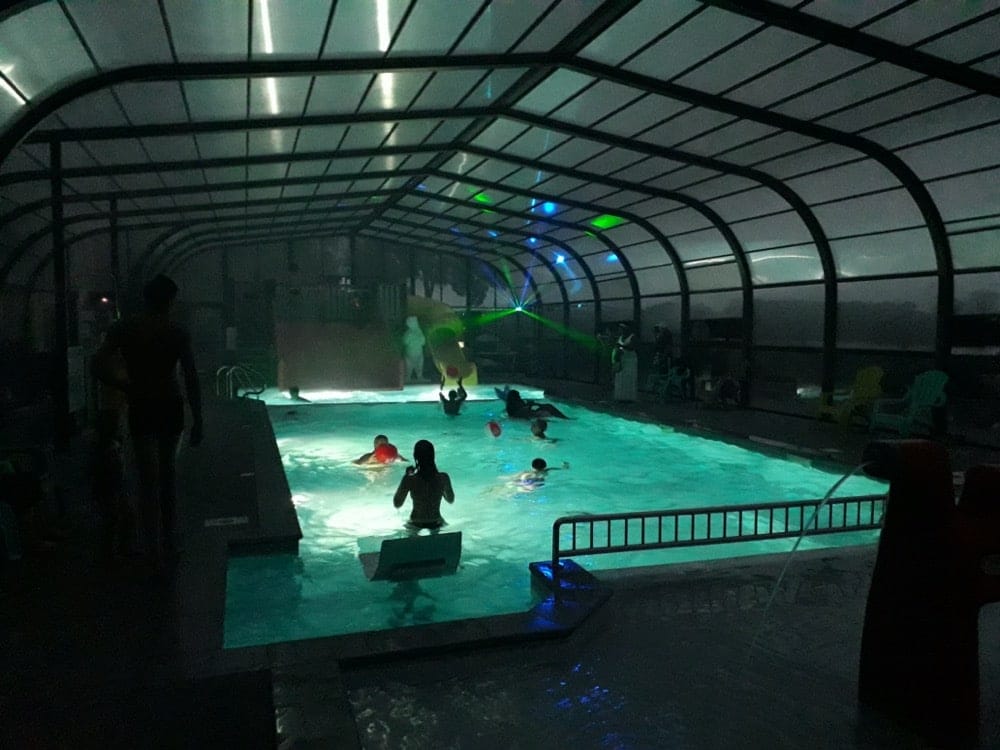 The size of the swimming pool
Main pool: 12 m X 6 m depth 1.40 m
The covered pool with slides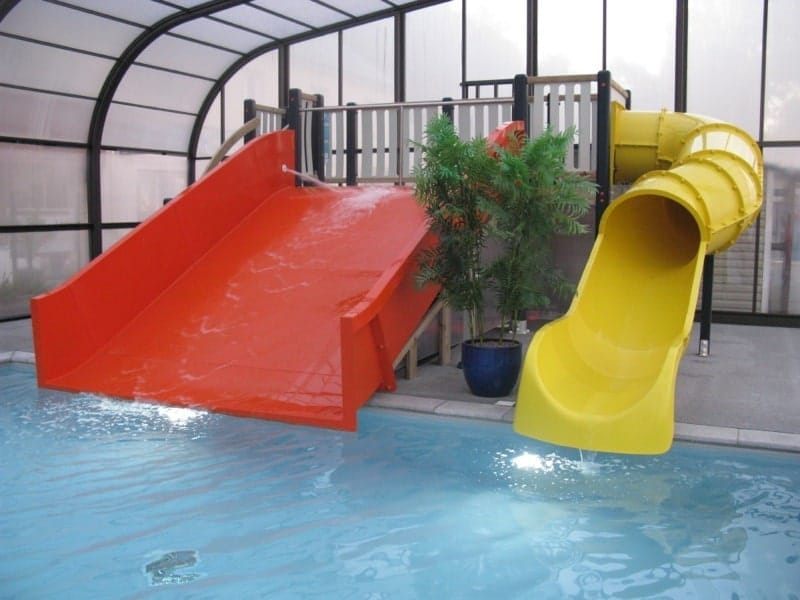 The indoor pool with slides
IMG_0072D'un next to the pool you will find a pool dedicated to water slides.
A wide slide and a tunnel slide. The slide pool is available for children.
The size of the slides
Bassin receiving slide 7 mx 4 m depth 1.10 meters
The slides : sizes
Slip Slide: 4.5 m long x 3 m wide
Tunnel Slide 7 m long and 0.9 m diameter
The padding pool
The paddling pool is for children and babies, and their parents. Children will enjoy the water games with fountain and 3 water jets.
The dimensions of the basin
6 meters x 3.5 meters to 20 centimeters deep.
The children are safe on this small pool but this does not exclude parental supervision.
The Spa lounges
In the large pool you can swim or just relax on our water massage loungers.
Fountains built to sunbeds make you spend a moment of well being while having an eye on your children.
2 water loungers are available on each side of the basin.
While on holiday in Normandy camping Barre Go there, be sure to bask in the swimming pool from the campsite in front of the bar area.
Water park 10 H 00 / 12 h 00 to 15 h 00 / 19 h 15
Camping Normandy pool, indoor pool Normandy camping, accomodation rental pool Normandy